Helping Small Businesses
Get Business Done
Marketing and research are vital components of a healthy small business.  But, of all the possible doors to go through, which do you choose?
If you don't have the time or resources to get it done, we can help.
Let's Talk

Not sure if the marketing efforts you are pursuing are working?
Not sure if you love doing the marketing for your company?
Not actively marketing your company?
If you answered "yes" to any of these questions, we're here to help.
Since 1999, The Research Department has provided concierge marketing services to small businesses. Our role is to provide outside marketing support services for small businesses that want to focus on running their businesses. 
If you have graphic design needs – a business card redesign or brochure – or questions about online marketing – why you aren't showing up on Google or what to about pay-per-click advertising – or think a video might help explain your business, but don't have the time to research or work on these projects, we can help. 
Our goal is to help you identify and clarify your goals, determine the best strategies to pursue those goals, find the best options to execute those strategies and measure the outcomes.  In collaboration with our clients, we try to find a good fit for your budget, timeframe, and availability to help you market your business.
The Research Department is based in West Hartford, CT, but serves all of Connecticut from Berlin to Bloomfield, Meriden to Marlborough and points in between…we even have clients in Massachusetts (and frankly can work with anyone in the U.S.),  Marketing isn't necessarily easy, but it doesn't have to be frustrating.
Do you feel like your business is missing the train?
The Research Department is a small business marketing concierge service.  If you don't have the time, skills or interest to tackle a marketing task, we are here to help.  Whether you are just starting a new venture or have a 20year old business, some of the same questions and challenges may be facing your company.
There may be questions about starting a website or replacing an old one, creating a video that talks about the virtues of your company, pay-per-click advertising, search engine optimization, local search marketing or perhaps getting new brochure written, designed and printed.  There are answers to these questions.  But those answers depends on your budget, your audience, and your situations.
Every company has a story, we want to hear yours. 
Where does the time go when you run your own business?  Where you find the time to both DO the work and promote it?  And what if you just aren't sure what to do?  If you feel like you are all alone or aren't sure what is or isn't working, let us help.
A new logo or brochure can be inspiring or a painful reminder of creativity run amok.  If you aren't a graphic designer, if you don't know a PMS color from a PF Chang's or just can't (or don't want to) supervise a designer or printer, click below and learn how we can help.
Our information concierge services help businesses of any size.  Learn more about your industry, competitors, and get the actionable knowledge you need to make empowered decisions without wasting time or energy.  What do you need to know?
Do you wonder why you people don't find you on Google?  Has your business moved, but old listings still show up?  Are you getting calls from Yelp or Google and don't know how to respond?  Before you make any decisions, get answers to these questions and make informed decisions.
Being able to share your knowledge, philosophy and personality can help people decide if they want to work with you.  Two great options are videos and blogs to help show what you offer and both are viable strategies.  We can explain the benefit of each, help produce them and maximize your investment in them.
All of the strategies in the world won't help, if you don't know if they are working.  Part of our process is to make sure you understand what we're doing, figuring out collaborative ways to track their outcomes and then reviewing the data to make informed decisions.
A good discussion with a possible client is the best place to start.  Sharing your goals, frustrations and questions help us frame a response tailored to your needs.  And, you get to assess our experience and approach to determine if they are a fit for you.
Leland Brandt, The Research Department, Inc.
Blogging.  It's Good For You.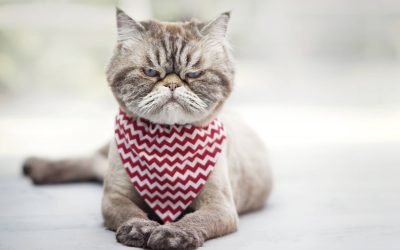 This is a pretty common question for small business owners in Connecticut and all across the United States.  There isn't a single easy answer, but we're going to explore one of them here.  The short version of what you will read below is the having useful,...